FLOATER TREATMENT


Treatment of vitreous opacities with Laser- Vitreolysis
(Floaters, "mouches voulantes" or "flying mosquitoes")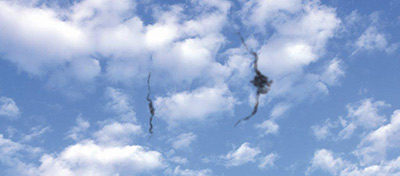 Around 30% of the population suffer from this impairment of vision. Floaters are not always noticeable, but when they are it is mainly in certain lighting conditions and they are not always annoying.. For many people, however, they are always visible and have an adverse effect on their quality of vision.
These are small lumps of tissue that are inside the vitreous body and cast shadows on the retina, thereby impairing vision. There are different types of floaters : fibrous strands, diffuse floaters, white ring floaters or spiders´ webs. They usually develop from about the age of 45 due to degenerative processes in the eye.
Laser treatment is not appropriate for all types of floaters, your suitability for this can be
determined after an examination by the ophthalmologist.
For a long time, floaters were treated with so-called Yak Lasers, but treatment was not always successful. Older models were too powerful and had unwanted side effects or the target accuracy was not high enough and the floaters were not hit with the laser.
The Ellex-Ultra Q Reflex Laser is the most advanced laser that can be used on both the middle and
the back of the eye. The dose of energy required depends on the area of application and so that it can be optimally adapted to the treatment.
The laser treatment is carried out on an outpatient basis in our practice in Santa Ponsa. A light local anaesthetic in the form of eye drops is applied . The laser generates extremely fast and low-energy light spots, which hit the floaters precisely and shred them. The tiny remaining parts sink in the vitreous body and are degraded naturally. The treatment lasts about 20-60 minutes for one session, depending on the number of floaters to be treated. For most patients, 2 to 3 treatments are required. If necessary. they are given anti-inflammatory eye drops after treatment. Light particles or gas bubbles in the eye dissolve quickly and usually disappear within hours. Vision is not impaired.
COMPLICATIONS OR SIDE EFFECTS


The treatment may rarely cause cataracts or increased intraocular pressure.
You can undergo treatment while you are on holiday in Mallorca as it won´t interfere with your activities.